First Lady Michelle Faulk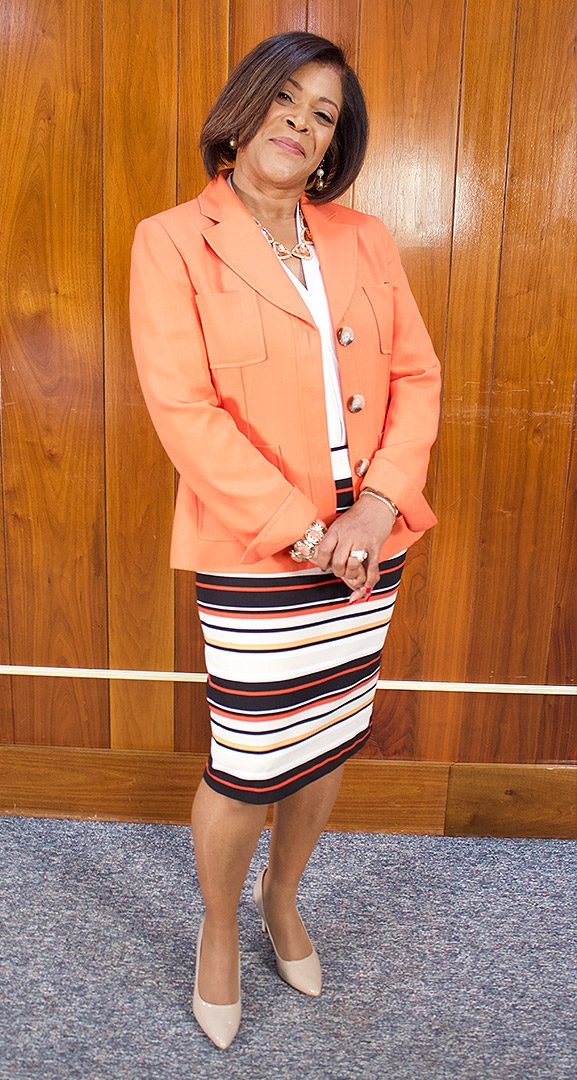 First Lady Michelle Faulk is a true example of the Proverbs 31 woman. She's a faithful servant to the Lord and Savior Jesus Christ, loving and devoted wife for over 30 years, a dedicated mother and a mentor. As she walks along side her husband, she efficiently helps to manage the church's business, and is always willing to assist in any capacity. Her role as a first lady is like none other. She is a down to earth jovial and balanced woman of God. She just doesn't sit to be waited on; she will help out where ever help is needed.
First Lady earned two associates degrees prior to obtaining her Bachelor of Science degree in Business Administration, from Wayne State University. God has blessed her with the gift of administration which has afforded her the ability to be an outstanding event planner. Her commitment to excellence has been recognized by many when planning events, and also in the formation of the Sisterhood Alliance which has encouraged many sisters in Christ Jesus.
As she walks in the wisdom and favor of God, the ability to multitask in several capacities is a great asset to the ministry. But, her special interest focuses on moral standards of young ladies. She's excited about promoting positive thinking and a forum of excellence into the lives of the up and coming female generation. As a result, "G.I.R.L.S. Alliance" (Gracefully Improving Real Lady Skills) http://www.girls-alliance.org was formed to mentor 12-21 age group, and a greater level of maturity will be exemplified. With guidance, another group of "Leading Ladies", ages 22-40, will keep things in prospective with an anticipation of greater things to come. These alliances are to motivate a strategic plan for the lives of young ladies. In today's society, this community wide outreach ministry gives that much needed aspiration to kindle the dreams of our young ladies for both spiritual and natural growth. The "Women of Virtue" at MountainTop are ready to stand the test of times and make a difference.
She takes pleasure in the family structure, therefore spending time with her husband and three sons, Girard, Jovon and Donney is a significant part of her life.